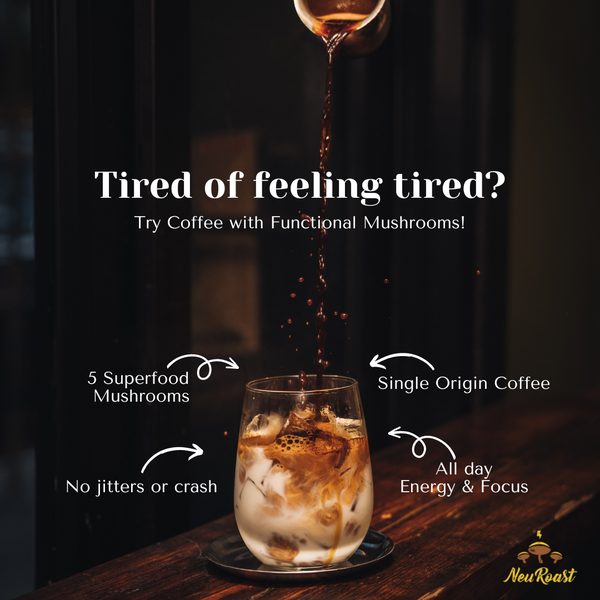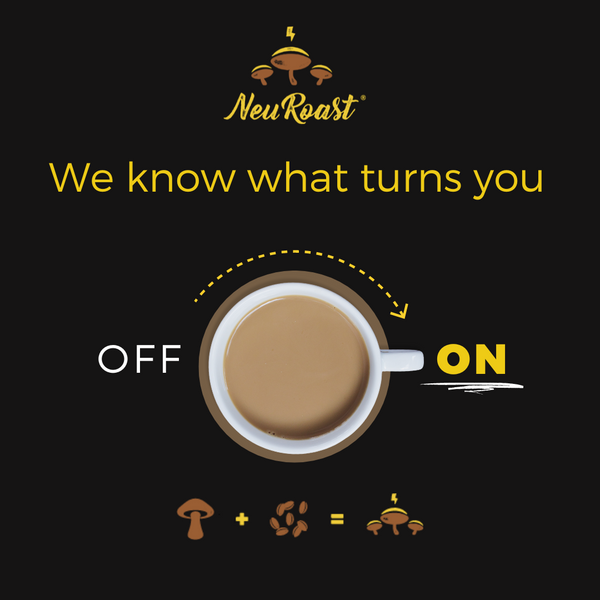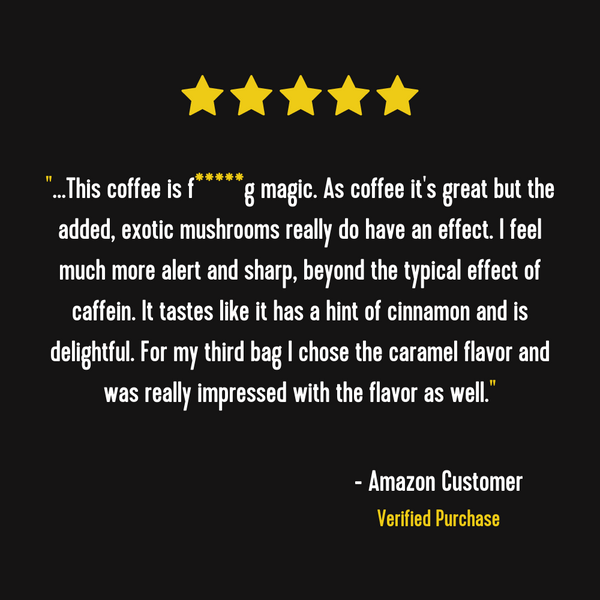 Classic Roast & Decaf Mushroom Coffee Bundle
Tired of feeling tired? We can help! Upgrade your morning with NeuRoast Ground Mushroom Coffee.
Here's how it works:
We source coffee from local coffee roasters with decades of experience sourcing and roasting coffee to perfection. 
The coffee is roasted, ground, and blended with five superfood mushroom extracts that promote better focus and longer-lasting energy*
Each flavor/roast is made in small-batches to ensure maximum freshness and flavor.
About Ground Mushroom Coffee:
100 mg of caffeine per serving (Classic)
5-10mg of caffeine per serving (Decaf)
NeuRoast superfood mushroom extract blend (per serving):

310 mg Lion's Mane
310 mg Cordyceps
150 mg Chaga
150 mg Reishi
80 mg Turkey Tail
Ingredients:
Organic Swiss Water Process Decaffeinated Ground Coffee, Organic Lion's Mane, Organic Cordyceps, Organic Organic Chaga, Organic Reishi, Organic Turkey Tail, Organic Cinnamon
Instructions:

Brew 2 tablespoons with 8-10 ounces of water
Sip
Achieve more
---
*These statements have not been evaluated by the Food and Drug Administration. This product is not intended to diagnose, treat, cure, or prevent any disease. Please consult your physician before taking any dietary supplements.